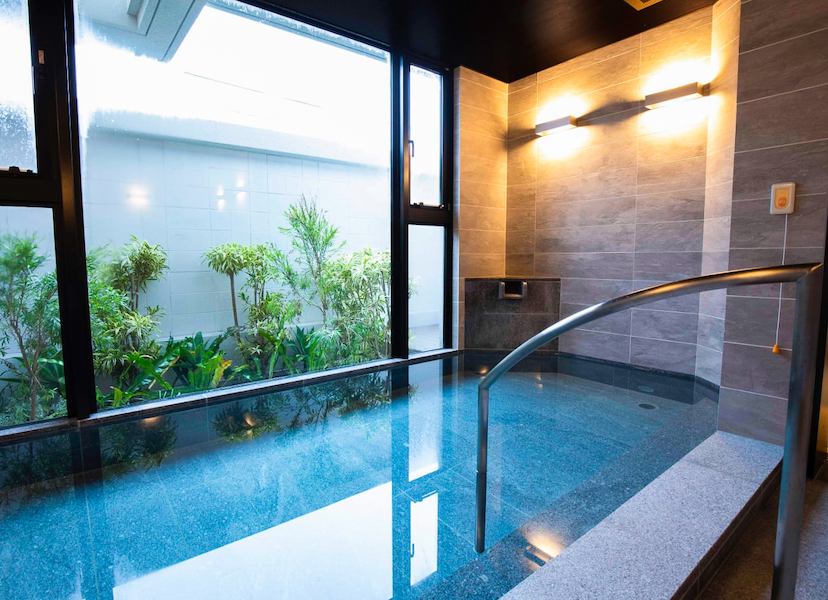 A large public bath to relieve the fatigue of a long journey
Our hotel is one of the few hotels in Miyakojima that has a public bath.
Miyakojima water contains many minerals such as calcium and magnesium,
which is characterized as hard water.
We also have water softening systems work
by reducing the concentrations of minerals from the water.
Soft water helps restore sun-damaged skin and hair.
Open hours
You can check the congestion status of the public bath on the TV in your room.
In addition to avoiding congestion and reducing stress while waiting, it also helps in preventing the spread of coronavirus, so you can use it safely and comfortably.
From 15:00 to 24:00, in the morning from 5:00 to 9:00
Even after check-out, you can use the public bath until 18:00 (15:00-18:00) .
Additional towel: ¥200 per set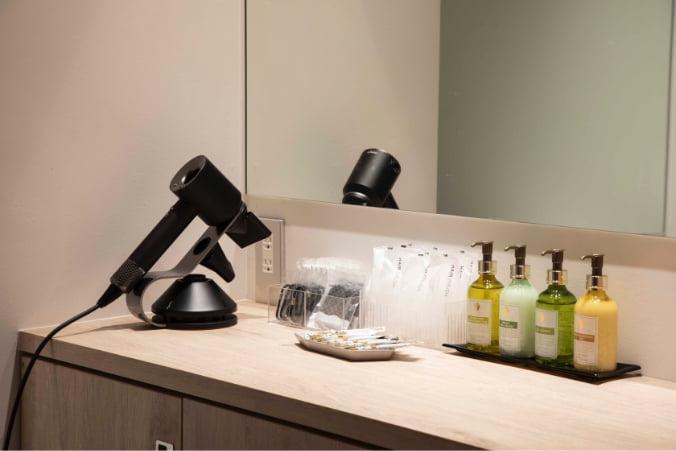 Equipment
We take care of the smallest details so you can relax and comfortably enjoy your trip. Like the hair dryer that dries quickly at low temperature, not damaging the hair cuticles.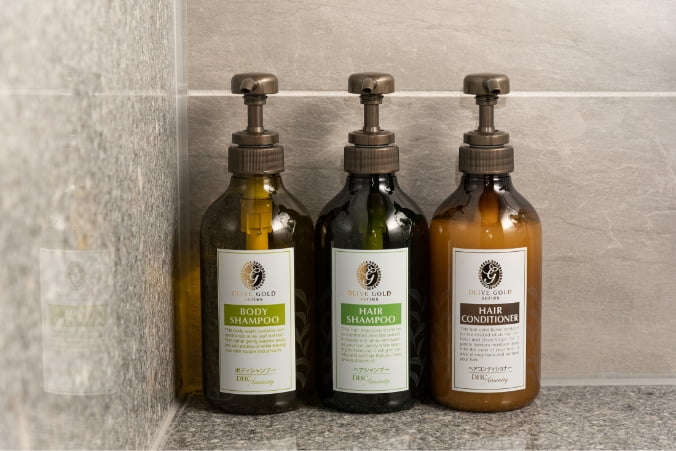 Shampoo & Conditioner
From the Olive Gold series; the shampoo, conditioner and soap have a calming botanical scent.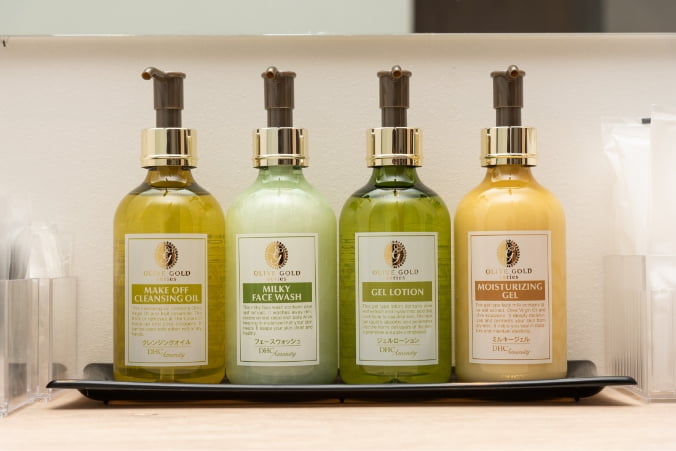 Skin care for women
For skin damaged by sun and sea bathing, we have skin care products that contain ingredients of natural origin (no dyes and parabens).